What are the Member Benefits?
Convenient and Affordable outdoor fitness on the ocean!

Owning paddle sports gear is expensive. Moving paddle boards and kayaks is difficult. Becoming a Paddle Sports Center member is easy. We have a variety of Stand-up Paddleboards (SUP), kayaks, and surfboards on location, ready to go, with all of the accessories like lifejackets, paddles, and leashes. Now you paddle on your lunch break, or ride your bike to the harbor and go for a quick surf. We have taken the hassle out of using paddle sports gear because we know how difficult moving this stuff around can be.

Membership Benefits:
Access to punch cards (5, 10, 20, 30 visit cards)
Special Member rental pricing (for you and your guests) when not paying dues: More info HERE
10% OFF on ALL CIO Adventures & Courses for you and your guests.
$1 reward for every $10 spent (similar to REI)
$5 in rewards for each referral.
Social events
One-time setup fee of $49
JOIN NOW

Once you join, please fill out our new member questionnaire here: New Member Questionnaire


---
Fitness Dues ($49 membership sign-up fee required)

What do you get? 2 hour access, everyday of the month, for SUP | KAYAK | SURF at either of our two locations (Santa Barbara Harbor & Goleta Beach). Additional time is $0.10/minute or $24/day, we do not calculate time when we are closed.

We have single, double, fishing, and premium sit-on-top kayaks along with a wide variety of stand-up paddleboards (SUP) and surfboards. For the colder days, you can use any of our wetsuit tops, full suits, or farmer-john wetsuits. We also have lockers, towel service, and filtered water to fill up your water bottle with!


KAYAK
SUP
SURF
WEEKENDS
No Contract
1 Year Contract

2 Year Contract

3 Year Contract

Adult Dues (18-55)
$65/mo

$50/mo or

$500 prepaid

$40/mo or

$800 prepaid

$30/mo or

$900 prepaid

Student/Senior Dues (Valid student ID/55+)
$50/mo

$40/mo or

$400 prepaid

$30/mo or

$600 prepaid

$25/mo or

$750 prepaid
How to sign up?
You can select the "Join Now" button at the top of the page to pay the $49 sign-up fee and you can select a no contract plan. You must arrange an appointment for a contract plan. All contracts come with special 1 -on-1 Member On-Boarding with our Members Relations Director, Steve Laffie, which includes a 15 minute consultation, 15 minute orientation, and a 30 minute lesson. You can sign-up for an appointment with Steve call 805-617-3425 Monday-Friday.

Get Going today! Sign up for a no contract plan right now and if you change to a contract plan within 30 days, we'll credit you the first month!
---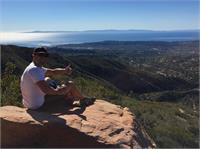 The Fun Print


Students must present valid ID with current sticker
Senior is 55+
All no contract fitness dues will be set to automatic billing each month on your credit card. If you would like to stop payment you must notify via email, by phone, or in person at LEAST 3 days before the scheduled auto-renew date to cancel plan (this is the amount of time it takes to hold the payment). No cancellation fees. If you contact us mid-month, your plan will be valid until the end of your billing cycle and you will need to contact us to reinstate your plan for another month. We do not pro-rate for mid month cancellations. Billing starts at sign-up and is set to auto-renew.
AGE POLICIES: Must be 12 years old to ride in a single kayak, 14 years old to SUP, and 16 to go without an adult (adult signature still required). All ages in tandems with adult.
$5 "ride-fee" for guests in tandem kayaks.
---
Register Here

You will need to complete a membership agreement and acknowledgment of risk form when you arrive OR



Complete our Agreement & Acknowledgement of Risk Form